Well... here they are. I feel pretty good about them. My glow effects aren't great, but I'm learning. Hopefully I can make Orion look similarly decent.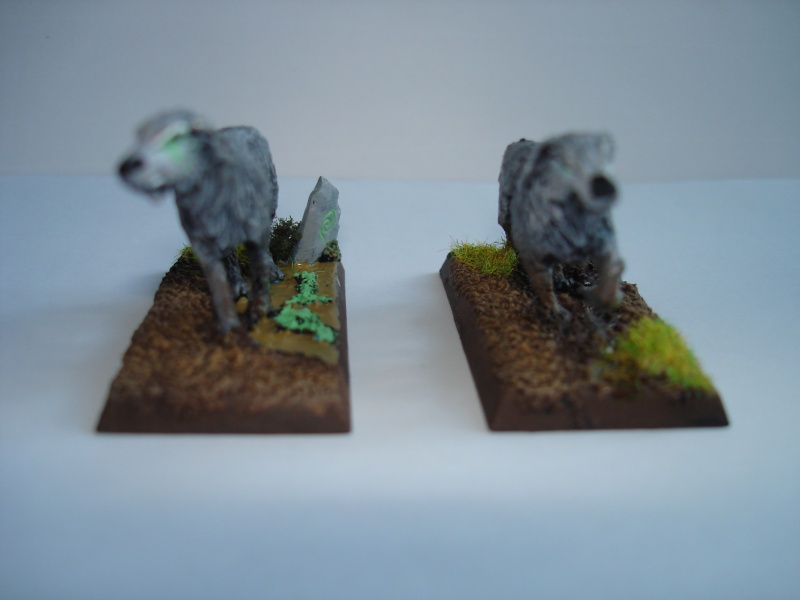 Here's both of them
And one by himself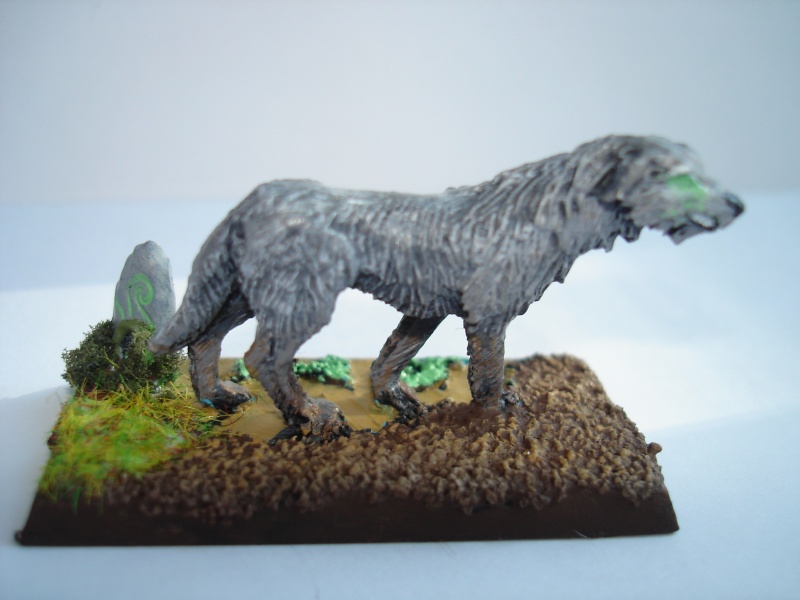 And from Either Side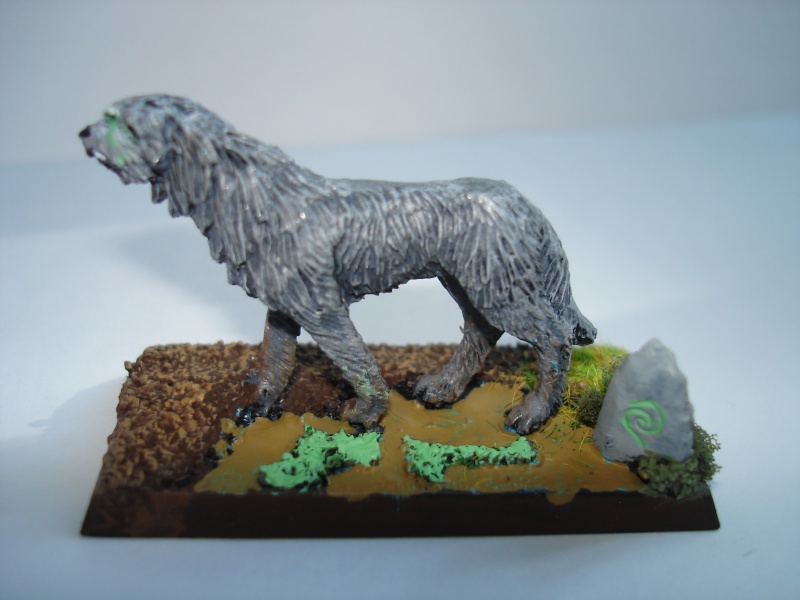 The brown is supposed to be on the feet. I figure he's a dog trudging through the forest...he's not gonna be super clean.
The green stones are supposed to be wood elf rune stones. There are a few on Orion's base as well, and when they're together they make a sort of circle.
Enjoy.