Finally got the light box set up (and remembered to bring the camera home from work), so here after far to long is a decent update on some of the army.
First up a more impressive shot of the 20 boy shoota mob (minus the new nob and rokkits at the moment). This shot tends to explain the slow progress of the armies build (that's a lot of banner poles to construct and pin into back plates).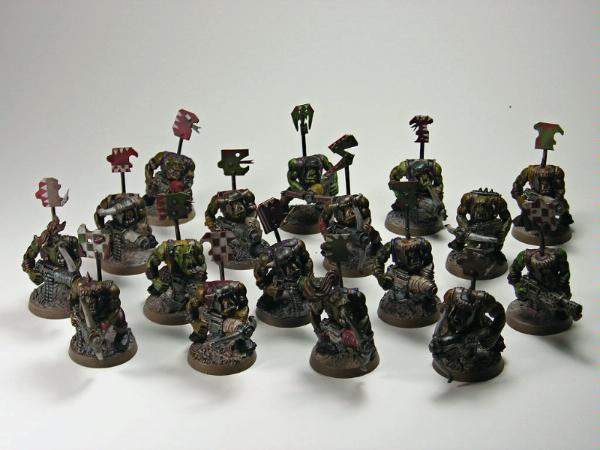 Next up are the first five completed Cyboar Nob Bikers. The five here represent the painboy, 1 Bosspole, 1 Waaagh Banner, 1 kombi rokkit and the last I affectionately refer to as "average Joe".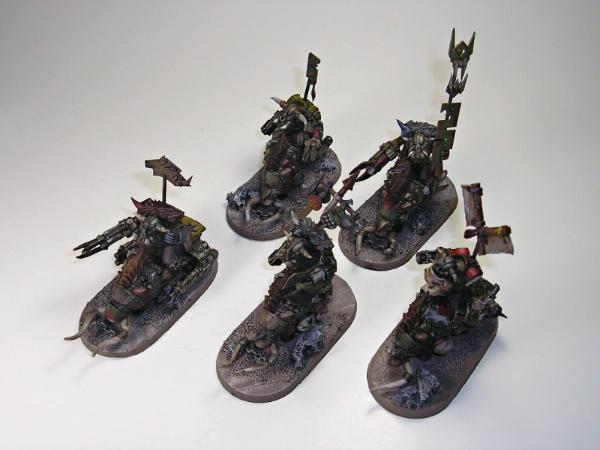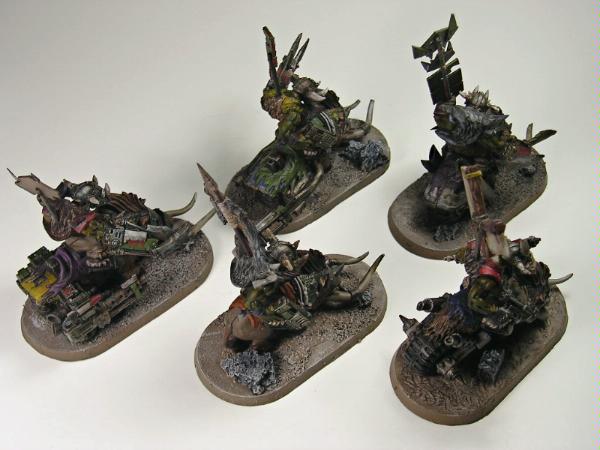 A close up of the Waaagh! Banner and Bosspole.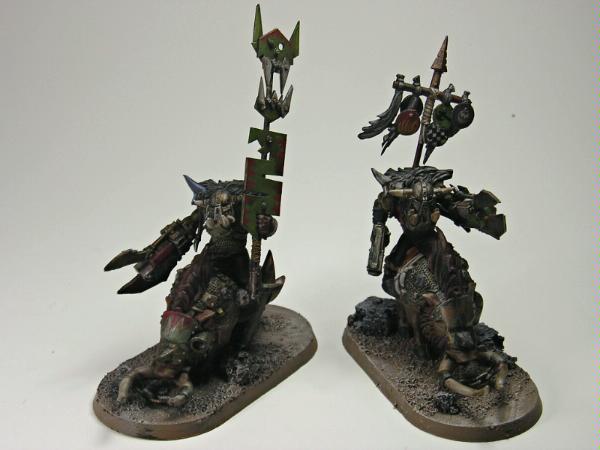 Here is a shot of the Nobs along with the Warboss.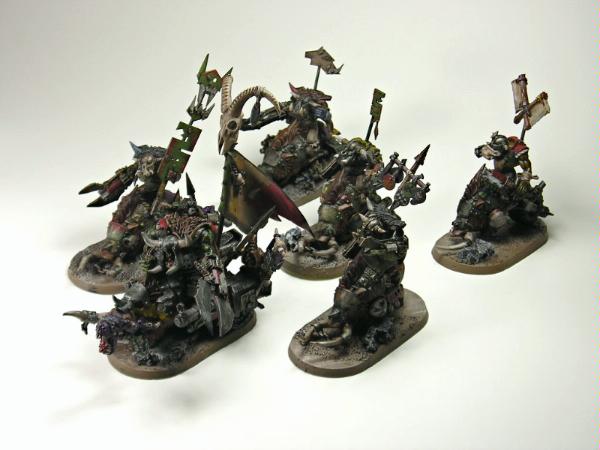 I'm really pushing to get the 1850pt list fully painted. I really hate playing unpainted armies, but my hobby room is rather unbearable in the summer leaving me little choice. But good ol' Cincy weather has taken us straight from summer to winter, so all is good now.